behind the scenes at Datora

Let's accelerate human ability
We live RPA Hyper Automation
Our Vision: To develop and grow RPA and Cognitive Intelligent automation across the African continent and abroad.
Datora, established in 2011, and dedicated RPA service provider since 2017, is an African-based intelligent automation (IA) pure-play services firm, helping enterprises make effective use of automation in their business operations. Datora specializes in services and solutions that leverage process automation (RPA), application programming
interface enablement (API), and AI technologies such as machine learning (ML) and natural language processing (NLP). These processes enable businesses to replicate the way people work in existing applications and systems, the processes they follow, and the decisions they make, to give you a virtual employee that delivers automation without disruption. The firm has developed several packaged offerings such as Robot-as-a-Service, Run-as-you-Require, Document-Understanding-as-a-Service, RPA 90X, and a 90-day automation accelerator program, to help enterprises begin or optimize their automation journeys. Datora's business model places focus on organic talent cultivation and intellectual property development to accelerate and optimize its clients'
automation operations. 
Datora Virtual Workforce Robots are here to innovate and will form a critical function for any organization in the future. The quicker you take advantage of our capabilities, the quicker you can create a competitive edge for your business. Datora's Virtual Workforce can work with your employees as their own Digital Assistant or operate entirely independently.
Datora Virtual Workforce delivers direct efficiency and profitability whilst improving accuracy across organizations and industries. Enabling virtual employees to handle any routine process will not only transform and streamline your organization's internal processes, but it will also allow for superior scalability and flexibility within your organization.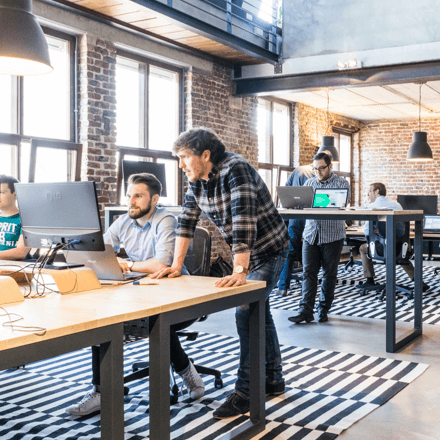 We show accountability in our willingness to take ownership of our roles, responsibility for our actions and outcomes, and by honoring our obligations to all clients.
We pride ourselves in consistent and uncompromising adherence to strong moral and ethical principles.
We strive for excellence in everything we do by delivering all clients the highest possible standard of products, services, and performance.
Your Dream. Our Mission.Vision
We Believe In Hard Work And Dedication
Our values and determination to deliver an automation experience that is beyond the norm.
Do you want to grow your business?